Jewellery Photography
Your jewellery beautifully lit, thoughtfully styled.


Jewellery lifestyle photography
Lifestyle photography has the ability to bring your jewellery to life. Capture each piece with props that compliment and contrast using colour and texture. All brought together with fabulous lighting that communicates the feel of your brand.
Creative images ready for your social media and online shop.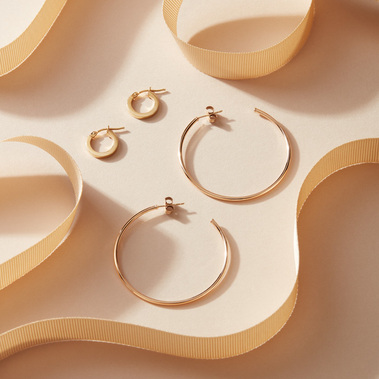 Jewellery styling
Whether your brand is modern and minimalist or boho and rustic I'll create jewellery photography that represents the characteristics of your style. Fabrics add softness and texture. Foliage and flowers can be used to create pops of colour with beautiful shadows and seasonal interest. I'm here to help choose the best props to visualise your style.


Jewellery photography props
I have a section of photography props kept in house to help style your shoot. For example colourful card, stone backgrounds, linen, ceramics, vases, dried foliage and houseplants. All of which I can use to create your brands jewellery photography. I can also order fresh foliage from the local florist which is a wonderful seasonal addition to your images.


Jewellery branding photography
Already have a vision for your jewellery photography? Share it with me using an example image or description so I can get a feel of the style you're looking for. Or sit back and relax and let me make a mood-board for your next styled jewellery shoot.


Remote jewellery photographer
My send and shoot service is simple to use and saves you time. Book your shoot, send your brief and jewellery so I can create styled on brand images while you carry on running your business. Choose from a selection of image approval options to give the control that you need.